Restoration Comedy
Will Taylor is a multi-disciplinary artist whose work includes directing, choreographing, performing, and composing for theater, TV, film, and concert. Will has acted on Broadway in 4 long running hits, and has directed and/or choreographed world premieres of major plays and musicals. Will created the hit live dance series, ON 1 CONDITION, currently running at Dixon Place in NYC. Graduate of Carnegie Mellon School of Drama.
---
Critic Response to Chickens In The Yard
"Delicate, nuanced, and shattering. It has humor, heart and an elegant, deceptive surface simplicity. And this production, from Adjusted Realists, is cunningly directed by Will Taylor and beautifully acted."
The New York Times
---
Critic response to The Legend Of Georgia McBride
"The lip-sync segs light up the theater in sequences marvelously staged by choreographer Will Taylor"
Variety
---
Critic response to Restoration Comedy
"These actors execute choreographer Will Taylor's imaginative choreography, play musical instruments, sing, and then socialize with the audience while serving food and drinks, all in between acting in the play itself."
The Huffington Post
---
Interview with Will 2017 on his ongoing dance series, ON 1 CONDITION
---
Interview with Will on his 2017 production of SCAPINO!
Powered by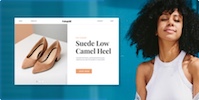 Create your own unique website with customizable templates.